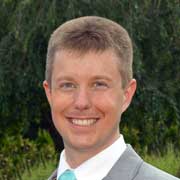 Prior to founding Elite Ivy Tutors, Brian graduated Magna Cum Laude from the Wharton School of Business at the University of Pennsylvania. After working for several years as a bond trader and a corporate strategy consultant, he began volunteer SAT tutoring for underprivileged students through New York Cares. He quickly discovered his passion for tutoring and the positive feedback from his students encouraged him to found Elite Ivy Tutors (EIT) so he could train other tutors to use his proven methods.
Brian wanted to distinguish his services by holding his tutors to the highest standards.  Brian is proud that the hard work of his tutors has recently earned EIT the ranking of "Best Test Prep Tutors in New York" out of 1,971 companies by Expertise.com.
Brian's tutoring experience includes SAT, ACT, U.S. and world history, ISEE, SSAT, GMAT, GRE, SHSAT, statistics, Spanish, algebra, geometry, trigonometry, and college essay writing. A Long Island native, Brian enjoys golf, snowboarding, reading and travel.
Corey is a dual-degree graduate of the Jerome Fisher program in Management and Technology at the University of Pennsylvania. He holds degrees with honors in both Entrepreneurial Management and in Chemical and Biomolecular engineering. Corey earned the Naren Udayagiri Scholarship for #1 performer in the Jerome Fisher program-exclusive course, Management of Technology, and won several awards and grants as part of the Wharton Venture Initiation Program with his startup company, Osus, inc.
Corey scored perfect 800s on the Math SAT and the SAT Subject Tests in Chemistry and Math (Level 2). He also scored perfect 5s in AP Calculus AB, AP Calculus BC, AP Chemistry, and AP German. Corey was twice recognized among the top 12 in the state of North Carolina during the National Chemistry Olympiad. He has more than 3000 hours of tutoring experience.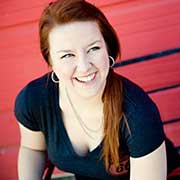 Taylor graduated with honors from Harvard, earning a degree in English and a secondary in Dramatic Arts. While at Harvard, she was a tutor, curriculum developer, and teaching trainer for HSA tutoring. Taylor got a perfect score on her SAT and scored in the 99th percentile on all her SAT Subject Tests. However, her proudest achievement was receiving a perfect 5 on the AP US Government exam while writing all of her essays in rhyme.
At Harvard, Taylor was president of both her improv troupe and A Children's Theatre. A native of Kansas City, Missouri, Taylor is also a comedy writer/performer. She contributes to many publications, including the humor website Reductress.
Taylor specializes in college admissions consulting, writing, literature, history, ISEE, SSAT, SHSAT, SAT and ACT. She loves trivia, basketball, KC Royals baseball, musical theatre, and buffalo chicken.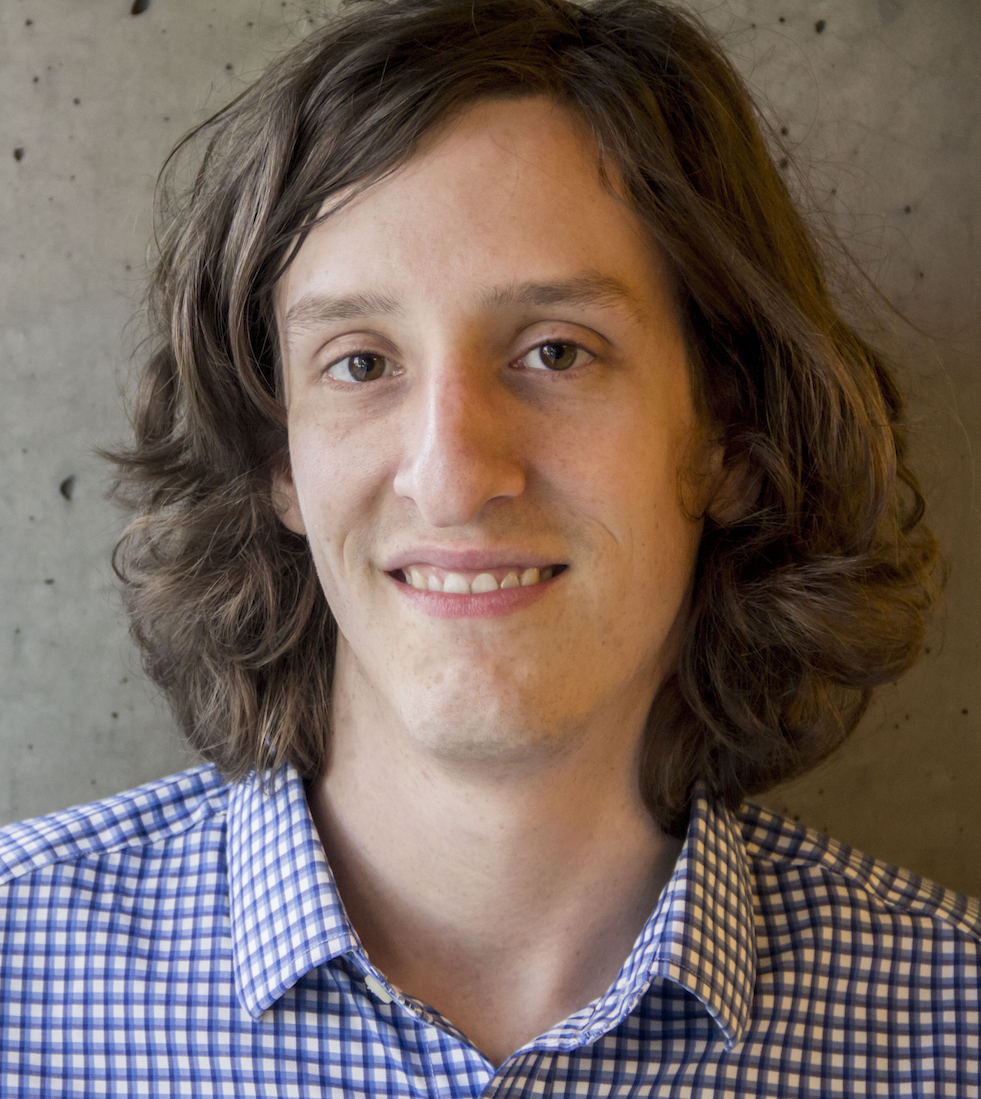 Jacob is the only student ever to have graduated Columbia University with a double Major in Playwriting and Astrophysics. At Columbia, he was Magna Cum Laude and Phi Beta Kappa, graduating with a 4.0 GPA. He was also a two-time recipient of the King's Crown Leadership Award for his work in the community. Jacob earned an MFA in Playwriting at NYU Tisch, where he won the Faculty Award and the Sloan Foundation Screenwriting Award. He has also been awarded the Jean Kennedy Smith Playwriting Award from the John F. Kennedy Center for the Performing Arts.
Jacob brings his intensive background in both science and liberal arts to his tutoring, enabling him to teach complex technical subject matter while communicating clearly and effectively. He also has an inexplicable love for standardized tests; in high school he scored a perfect 5 on all ten AP exams he took. Jacob is dedicated to working with students in a fun yet productive atmosphere to help them gain deep understanding, avoid careless mistakes, and tackle even seemingly impossible problems. He specializes in physics, calculus, writing, GRE, GMAT, and SAT.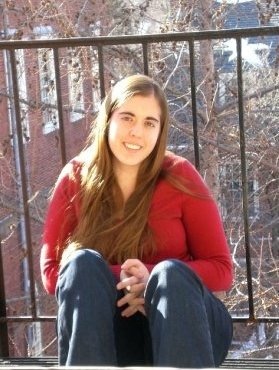 Riva graduated summa cum laude from Harvard with a concentration in Organismic and Evolutionary Biology, a secondary concentration in English, and a certificate in Spanish. She is presently a zoology PhD student at the University of Cambridge, where she teaches Evolution and Behavior courses to third year undergraduates. She has won two teaching awards there and has developed her passion for teaching and research. She also enjoys writing fiction in her spare time, and loves stories about nature and animals.
Riva has tutored students from middle school through high school and particularly enjoys tutoring chemistry, biology, Spanish, literature, and writing at the AP level. She also works with younger students to help them build a substantial foundation to support learning at a higher level. She believes that teaching should empower students to develop their own understanding of the material and tackle tests (like the SAT Subject tests, for example) with confidence.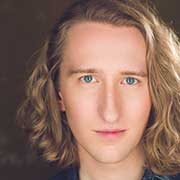 Mark graduated magna cum laude from Harvard, having designed his own concentration in Theater Arts & Performance. For his senior thesis, he created and performed in an original musical inspired by the life and works of Oscar Wilde. At Harvard he worked extensively at the Tony Award-winning American Repertory Theater.
Mark graduated valedictorian of his high school class and scored perfect 5 on nearly all his AP exams. The son of a lifelong teacher and an experienced arts educator for students of all ages, Mark is passionate about using education to empower others. He specializes in literature, writing, SAT, and ACT, and enjoys increasing students' preparedness and confidence. Mark also listens to a lot of Fleetwood Mac.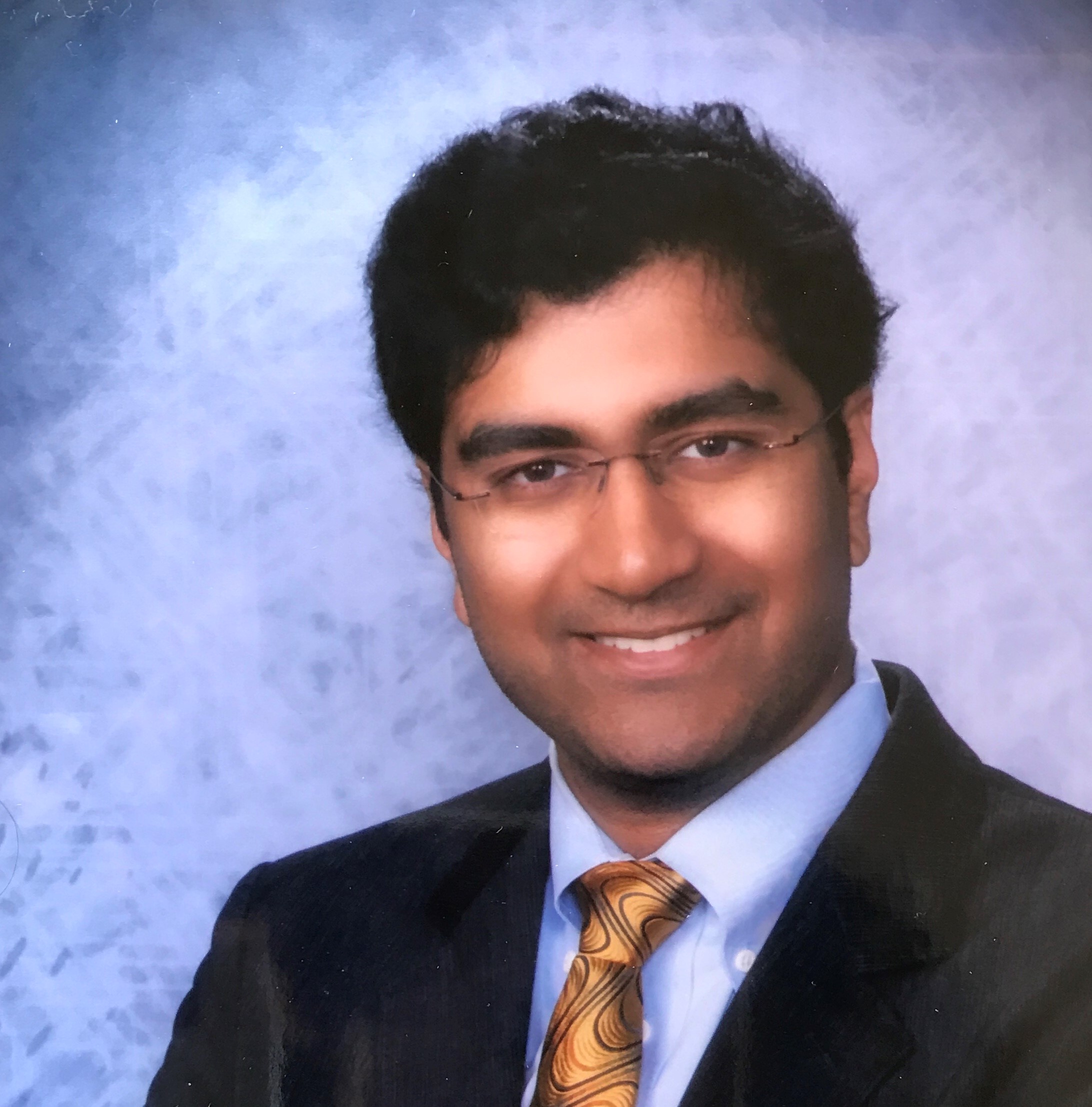 Akaash graduated from Columbia University on the Dean's List with an advanced track distinction in his B.S. in Industrial Engineering. He attained his Master of Science in Operations Research from there as well. At Columbia, Akaash worked as a teaching assistant for several technical and non-technical graduate courses; he is well versed in applied computer science, financial modeling, and engineering research methods.
Akaash scored an 800 and 770 in his SAT Reading and Math sections respectively, and he scored an 800 in the Chemistry and Math Level II SAT Subject Tests. He also earned a 5 on a dozen AP exams: English Literature, English Language, Chemistry, Calculus AB/BC, Physics, Spanish Language, Spanish Literature, U.S. Government and Politics, U.S. History, Microeconomics, Macroeconomics, and Statistics. Akaash tutors the SAT, SAT II Math, SAT II Literature, SAT II Chemistry and Biology, ACT, ISEE, SSAT, SHSAT, Hunter College Exam, and all aforementioned AP subjects.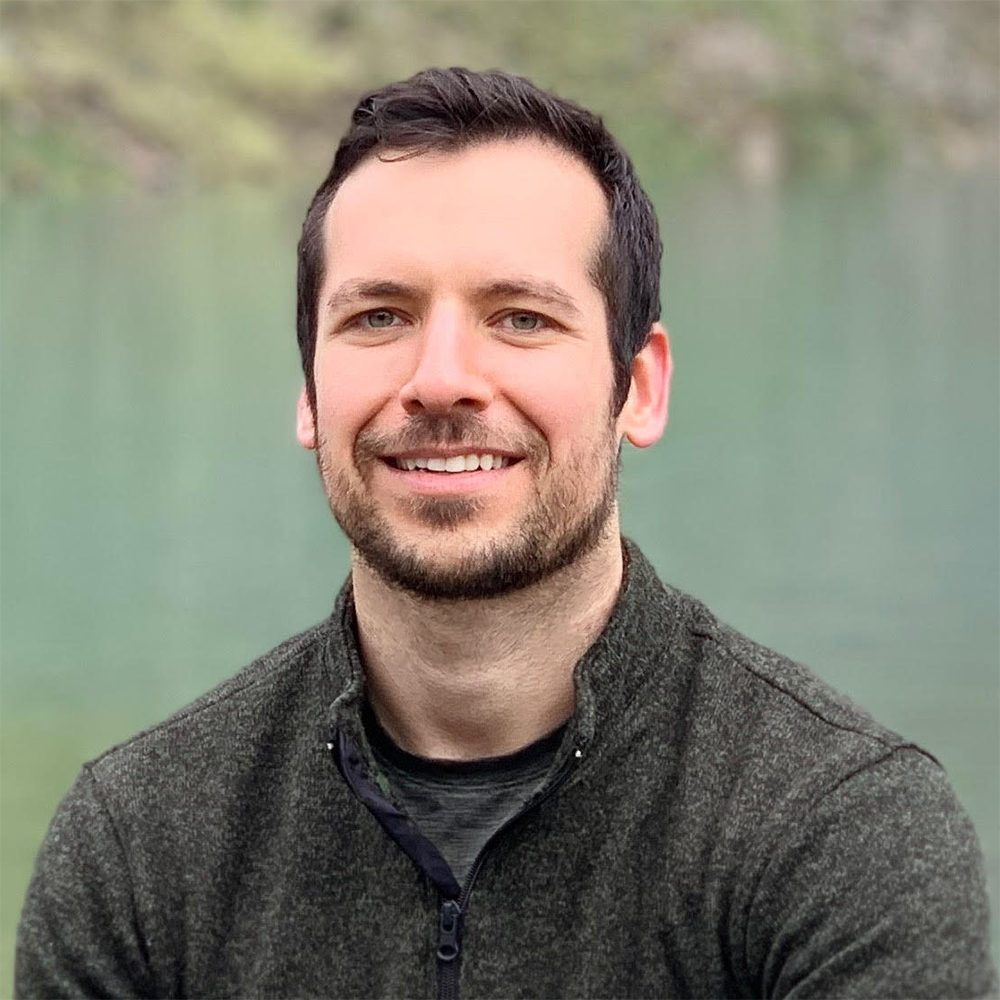 In high school, David received 5's on seven AP exams and a 2340 on his SAT, with perfect 800's on Math and Writing. David enjoys engaging both sides of his brain; not only did he attend the prestigious New Jersey Governor's School in the Sciences, but he has also received several awards for his art, including the Congressional Art Award. As a National Merit Finalist and his class valedictorian, David went on to study Computer Science and Art at Yale University, specializing in graphic design. While there, he became interested in linguistics, specifically in cognitive semantics. Since graduation, David has worked in graphic design and music writing & production as well as tutoring. David's hobbies include personal coding projects, typeface design, drawing, piano, and listening to electronic music.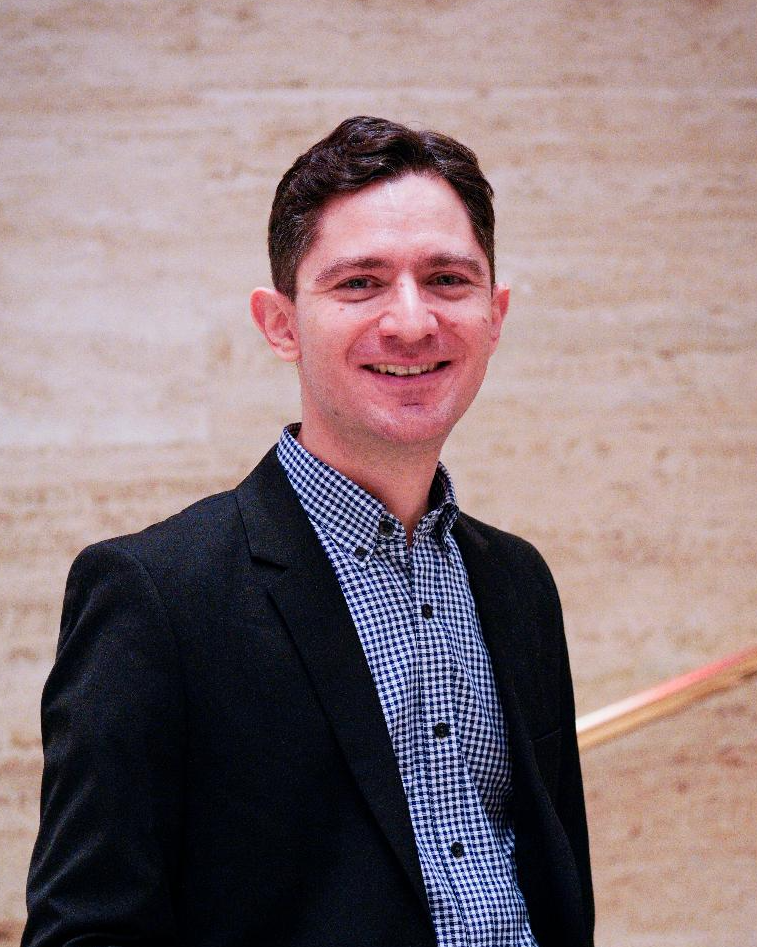 David graduated from Columbia University with a BA in English literature. He is a New York State licensed teacher with over a decade of experience and holds a master's degree in education from Hunter College. His knowledge of curriculum and assessment allow him to recognize students' needs and create plans of instruction to help them achieve their goals. As a student of literature, he uses his love affair with the English language to help students understand the nuances of test passages and questions. He enjoys the logic and beauty of math and guides learners to understand the reasoning behind math problems. David invites students to see test prep not as a chore, but as a challenging game that can be played to win.
David is passionate about social-emotional learning and believes that a positive state of mind is a key component of academic success. In 2018, he received a fellowship grant for a program he helped design in which students manage their emotions while writing songs together. He has studied meditation and Tai Chi for over 10 years, which helps him to focus with clarity on the needs of students.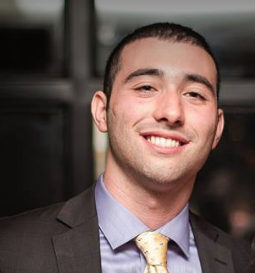 Jordan graduated cum laude from Yale with a BA in history, focusing on the relationship between war and historical memory. After graduating, Jordan spent the year teaching math at an underserved public middle school in New York City, and he is currently a medical student at NYU. Jordan has tutored students ranging in age from elementary school to college graduates, and he loves seeing his students grow both academically and personally. He believes strongly in the benefit of establishing a personal connection with his students, and specializes in tutoring biology, chemistry, math, and history.
Jordan scored a 1540 on his SAT, a 34 on his ACT, and 800 on the Math 2, Chemistry, and US History SAT II subject tests. While at Yale, he played for the club baseball team and as a member of Yale's student run radio station, he broadcast Yale athletic events and hosted a weekly sports talk-show. When he's not tutoring, Jordan loves to travel and is a pretty serious Game of Thrones geek.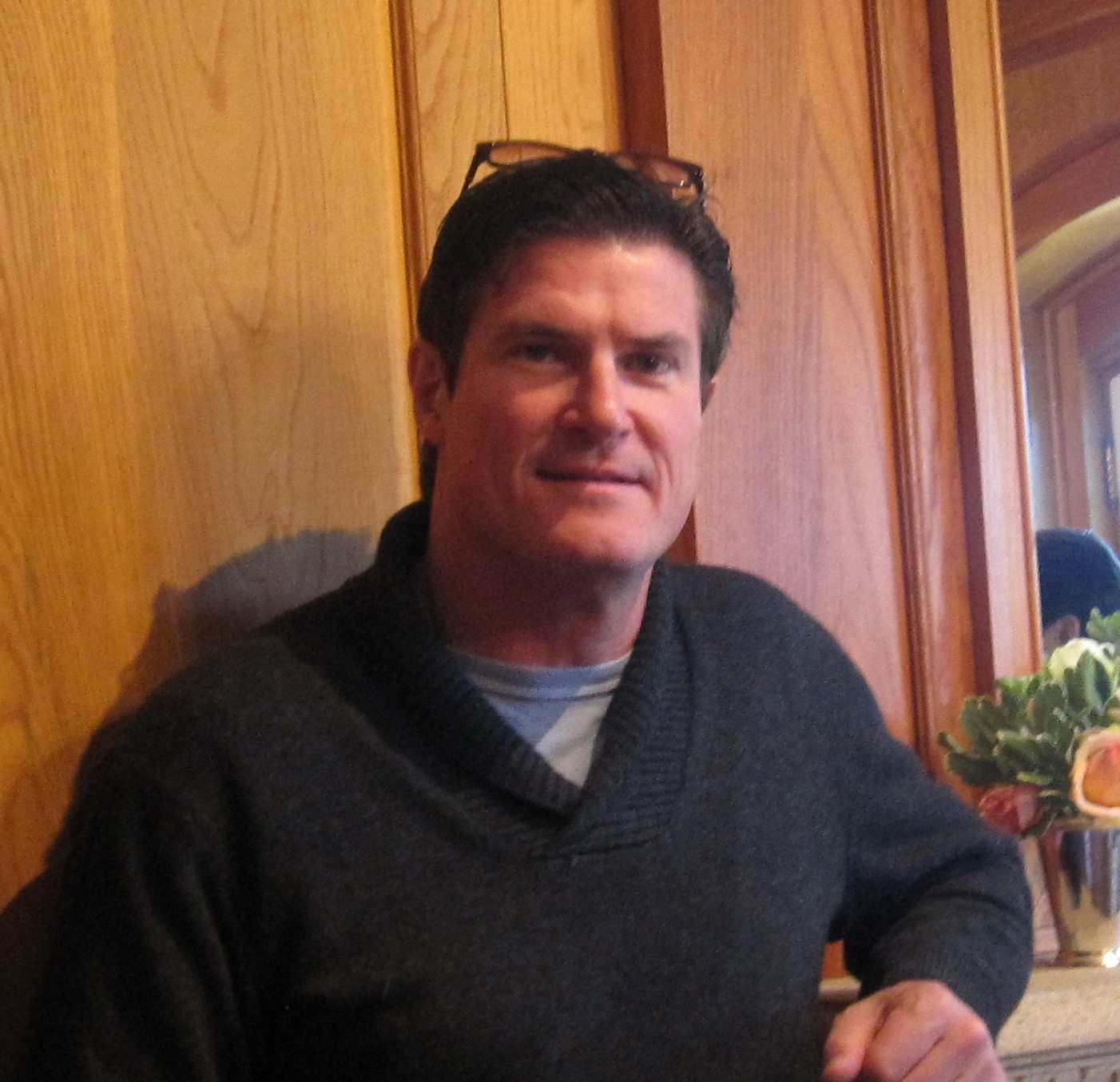 Mark has scored in the upper 1% of every test he has taken, including the MCAT, GMAT, GRE, SAT, and several AP tests. He tutors in test prep, math, science and more from the middle school through college levels. Mark's greatest asset as a tutor is his innate ability to convey the complex, the arcane and the obtuse as if he were speaking to his mom, and he believes that everyone has an inner genius that just takes the right series of "a-ha" moments to tap into.
An east coast native and honorary southerner, Mark graduated Cum Laude from Duke's Engineering School with a double major in Electrical and Biomedical Engineering. While at Tulane on a full scholarship, Mark earned a Master's in Electrical and Biomedical Engineering (Summa Cum Laude), then went on to join Texas Instrument where he designed robots and missiles. Following his return to the Big Apple, Mark graduated Summa Cum Laude from Columbia Business School, and served in lead management roles with top investment banks like JPMorgan and Bear Stearns as well as with technical firms on the leading edge of Big Data, AI and defense contracting. In addition to tutoring, entrepreneurship, and app/web development, Mark enjoys playing the piano, chess, tennis, biking, and building his own supercomputers.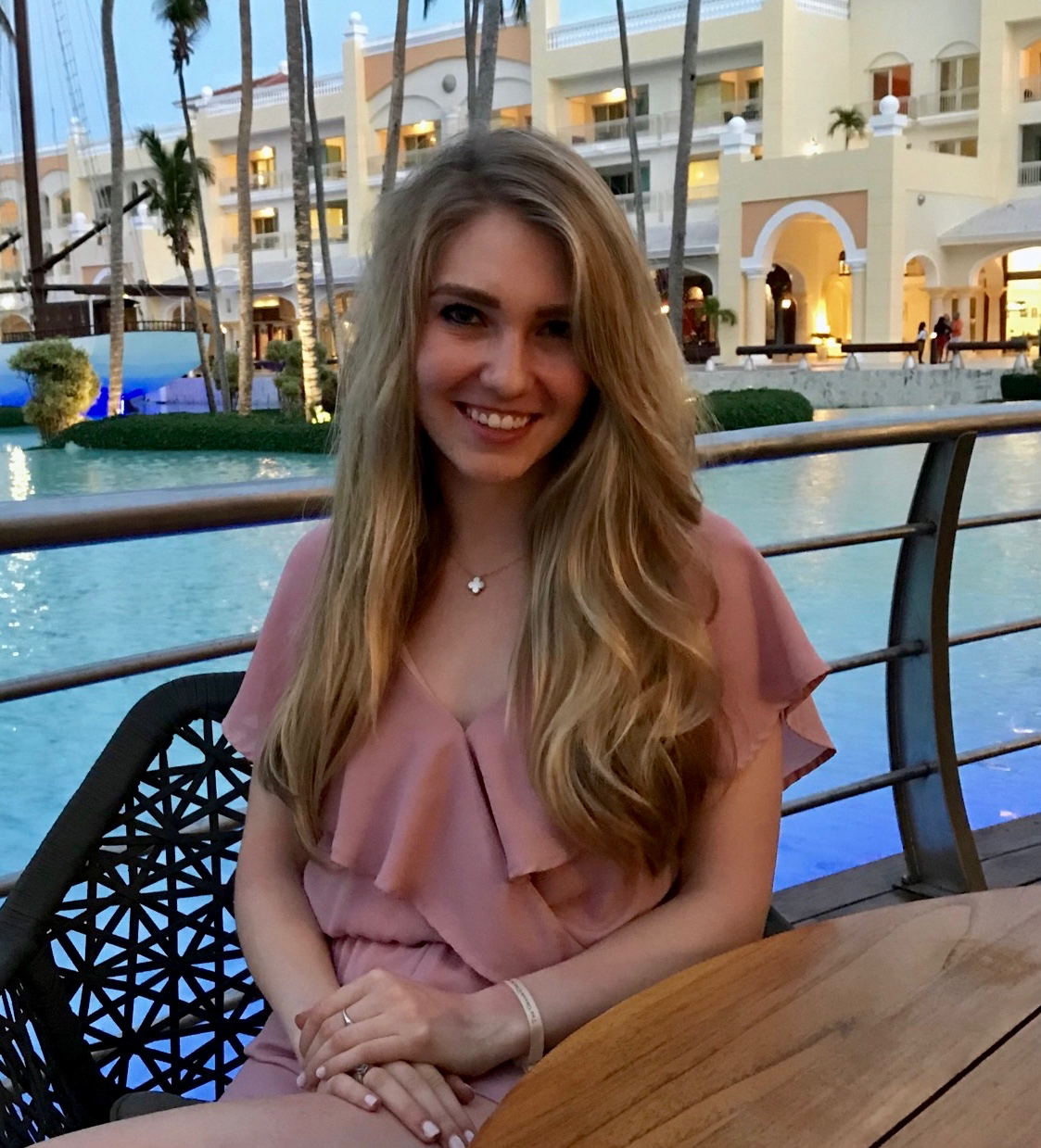 Maureen graduated summa cum laude from Princeton University, earning a degree in Economics with a concentration in Neuroscience. She scored a 2360 on the SAT, a 35 on the ACT, and received scores of 800 on the SAT Subject Tests in Biology, Chemistry, U.S. History, and Math Level 2. She won the Congressional Art Award for drawing and painting and was a Semifinalist in the National Biology Olympiad. At Princeton, Maureen explored investing by interning in finance and serving as the Co-President of Tiger Investments, and was a member of the Club Croquet team.
Maureen is passionate about the education industry and loves working with students, and currently is a 5th grade math teacher. In her free time, she enjoys spinning, reading about wine economics, and exploring restaurants and museums in New York City.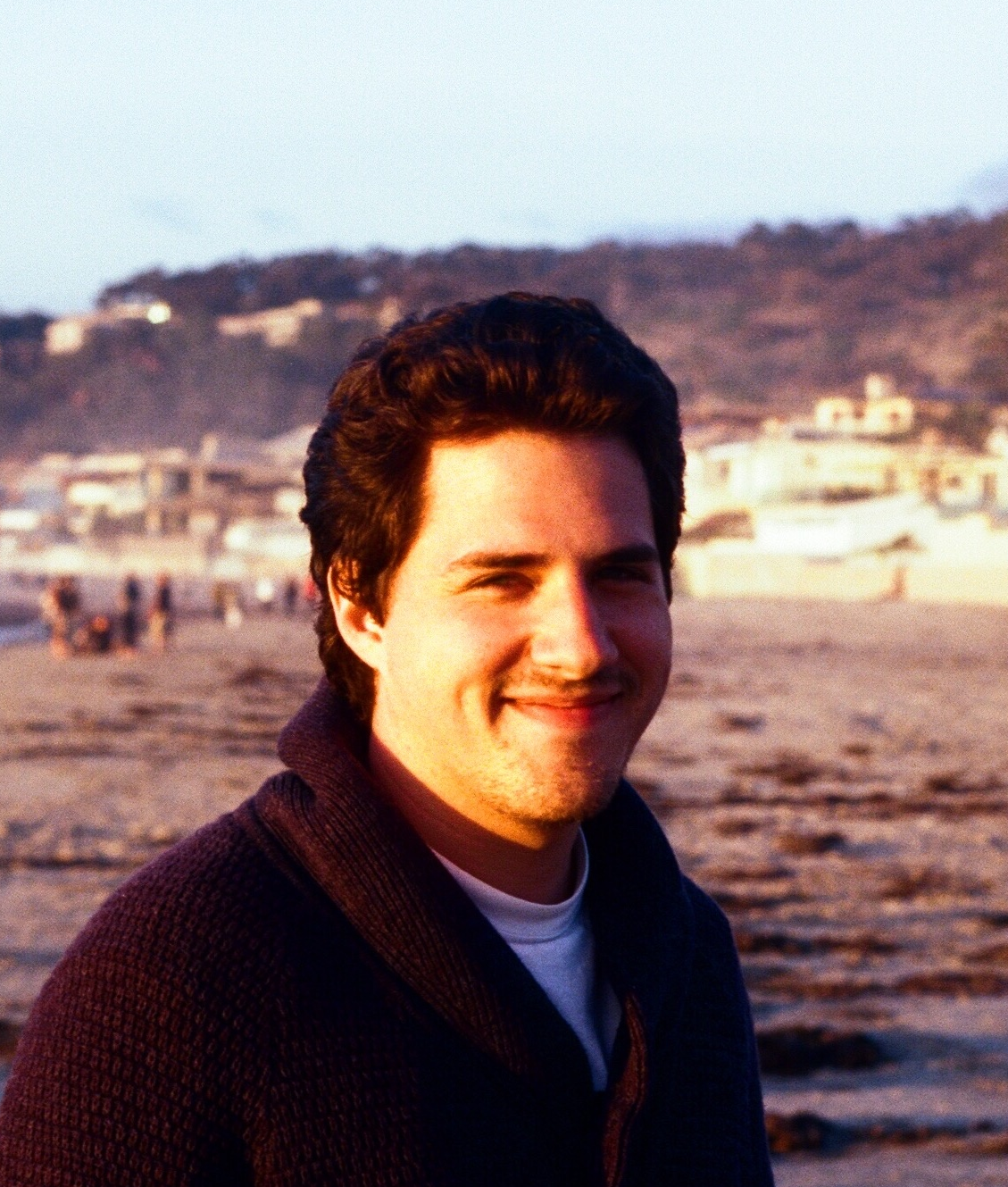 Pat graduated cum laude from Penn with a BA in Linguistics, concentrating in Slavic languages. He specializes in the ACT, SAT, and GRE, and also tutors a wide array of AP and SAT Subject Tests. While at Penn, Pat volunteered tutoring at schools in West Philadelphia through the university's Netter Center, served as a photographer and editor for the Daily Pennsylvanian, and taught Russian classes at the International House of Philadelphia. After graduating, Pat received a government fellowship to study at Stanford for a year-long MA in Russian, East European, and Eurasian Studies, which Pat completed with a 3.9 GPA. Following Stanford, Pat spent 10 months abroad on fellowships, including a stint at the renowned Pushkin Institute in Moscow. Now living in his hometown of Philadelphia, Pat enjoys chess, watching lacrosse, and getting brunch. As a former guest services employee of Longwood Gardens, the nation's top-ranked botanical garden, he is also very fond of horticulture.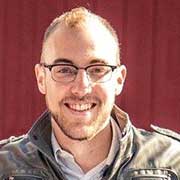 Emile Greer graduated from Yale University with a BA in Music, and he has taught standardized test preparation, academic subject preparation, and creative writing in the US as well as Thailand. He specializes in the SAT, ACT, ISEE, SSAT, SHSAT, and GRE. He also tutors math, English, creative writing, history, and Spanish. Emile is a passionate instructor who believes in a fun, personalized approach to teaching.
While at Yale, Emile took an active role in the Yale Symphony Orchestra by performing Principal Clarinet, helping conduct rehearsals, and producing and starring in the annual Halloween Show. An avid writer and stage performer, Emile was a 2-time finalist in Yale's "Last Comic Standing" comedy competition. In addition, Emile won 1st prize in the 2014 Yale College Writing Center Essay Contest for his creative nonfiction essay titled "Not Today." Emile enjoys DJing, creative writing, and cartooning.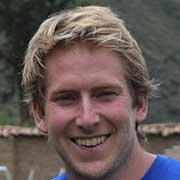 Chris graduated cum laude from Yale University with a degree in history. While at Yale, he played for the club soccer team and undertook several international research fellowships. Afterwards, Chris worked for an international NGO in South Africa that uses soccer to fight HIV/AIDS and coached youth players at a professional soccer academy.
In 2010, he returned to the United States to teach history and coach soccer at the Noble and Greenough School outside of Boston, MA. He now directs his own nonprofit, Woza Soccer, which organizes international service trips for high school soccer players. Chris believes deeply in the power of sports to create a positive social impact in the world. A native of Seattle, WA, he specializes in tutoring history, English, literature, humanities and writing.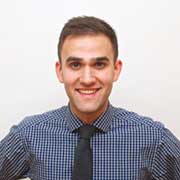 Yotam graduated magna cum laude from Brown University with a BA in English and a certificate in Film Production and Screenwriting from the Film and TV School of the Academy of Performing Arts in Prague. Currently, he coordinates New York's largest Israeli film festivals and the country's largest disabilities film festival at the Jewish Community Center in Manhattan. He is also a screenwriter whose short films have won awards at the Ivy Film Festival and a standup comic whose monthly showcase has been recommended by Time Out New York.
Yotam tutors students from elementary through high school in both test prep and academic enrichment, with a focus on English literature, reading comprehension, and essay writing skills. Yotam is a kind and patient tutor, engaging students by listening and using humor to build their confidence. As a writing coach, he asks students questions to help them hone their stories.
Yotam scored a perfect 1600 on the SAT Verbal and Math sections. He works with students to internalize time-tested strategies and replicate them to achieve their testing goals. He specializes in tutoring the ACT and SAT. When he is not tutoring, you can find Yotam hosting standup comedy shows or playing Ultimate Frisbee.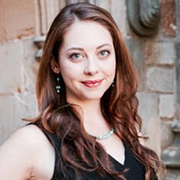 Charlotte received a BA in history with honors from Yale. She specializes in WWI and WWII history and her work has appeared in Newsweek Magazine Online, the West Point Historical Review, the blogs of the U.S. Embassy in New Zealand and the Connecticut State Library, and the Yale Herald.
Charlotte's speech writing experience includes crafting and delivering an address on nuclear non-proliferation to a panel at the United Nations led by Ban Ki-Moon, and drafting statements for the Chairwoman of the Democratic National Committee, Congresswoman Debbie Wasserman Schultz. She is thrilled to be directing the feature-length documentary SUNKEN ROADS: SEVENTY YEARS AFTER D-DAY, which is currently in post-production.
Charlotte specializes in college admissions consulting and particularly enjoys teaching French, history, English and film studies.
Dan graduated from Harvard with a cum laude degree in History & Literature and a Citation in Spanish. He served as president of the Harvard College Stand-Up Comic Society, spun blues records for Harvard Radio Broadcasting (WHRB), and co-founded the Harvard Running Club.
Dan is a driven, yet easygoing tutor dedicated to helping students reach their full potential. Having scored in the 99th percentile on the SAT, he knows how to make the dreaded test more approachable for students of all abilities. He also specializes in literature, writing, U.S. History, precalculus, geometry, SAT, ACT, GRE and GMAT. Dan is an active stand-up comic and contributing writer to popular websites like Above Average, The National Memo, and Splitsider.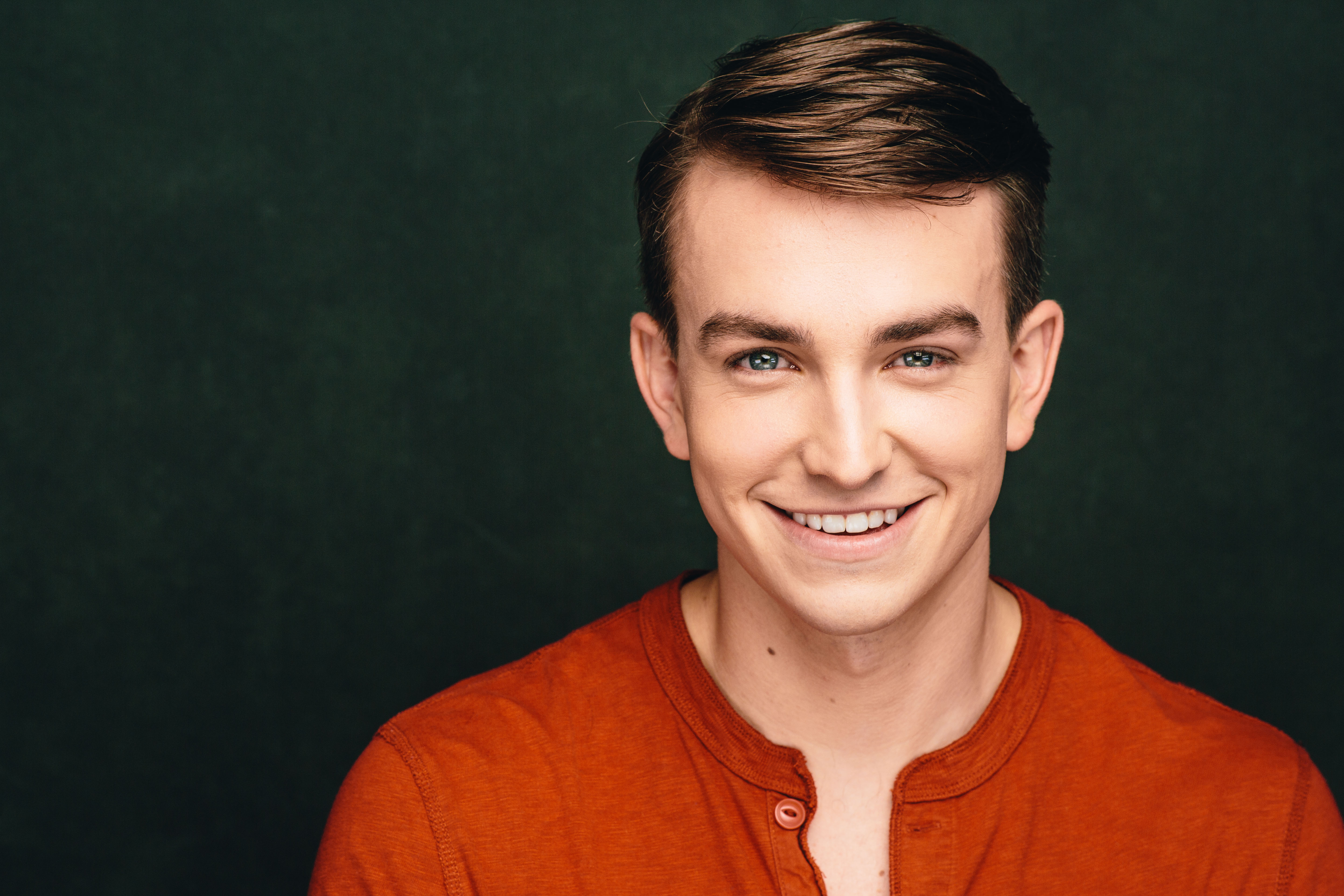 Christian is a friendly Midwesterner born and raised in St. Louis, MO who now lives in Sunnyside, Queens! He graduated from Yale with a double major in Theater and Economics. During his time at Yale he performed in numerous mainstage productions, including The Drowsy Chaperone, A Chorus Line, and The Rocky Horror Show, and also spoke at high schools around the country as a Yale Admissions Ambassador. During his senior year he took a year off to travel the world (27 countries!) singing with the Yale Whiffenpoofs, the country's oldest collegiate a cappella group. He has tutored in many subjects, including Math (Pre-Calc, Algebra, Geometry), Science (Biology, Chemistry), English, essay writing, and the ACT/SAT. As a tutor, he loves getting to know his students on a personal level and helping them to not only choose the right answer, but also to understand why they did!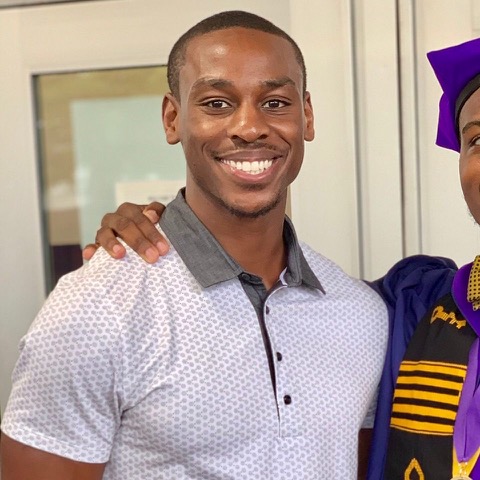 Teddy graduated from Duke University with a BA in Public Policy Studies and minored in Economics and History. He also obtained his Master's in Management Studies from Duke University's Fuqua School of Business. After graduating, Teddy spent nearly five years working in financial services at Bloomberg LP and Wood Mackenzie in New York City before returning to school. He is currently a Levy Scholar at the University of Pennsylvania Law School in his second year, and is also pursuing a Masters of Science in Social Policy at the University of Pennsylvania School of Social Policy & Practice. Teddy had aided several students through the grad school application process, including reviewing resumes, personal statements and providing interview prep. He scored in the 99th percentile of the LSAT with a score of 171.
In his free time, Teddy enjoys basketball, boxing, traveling and cooking.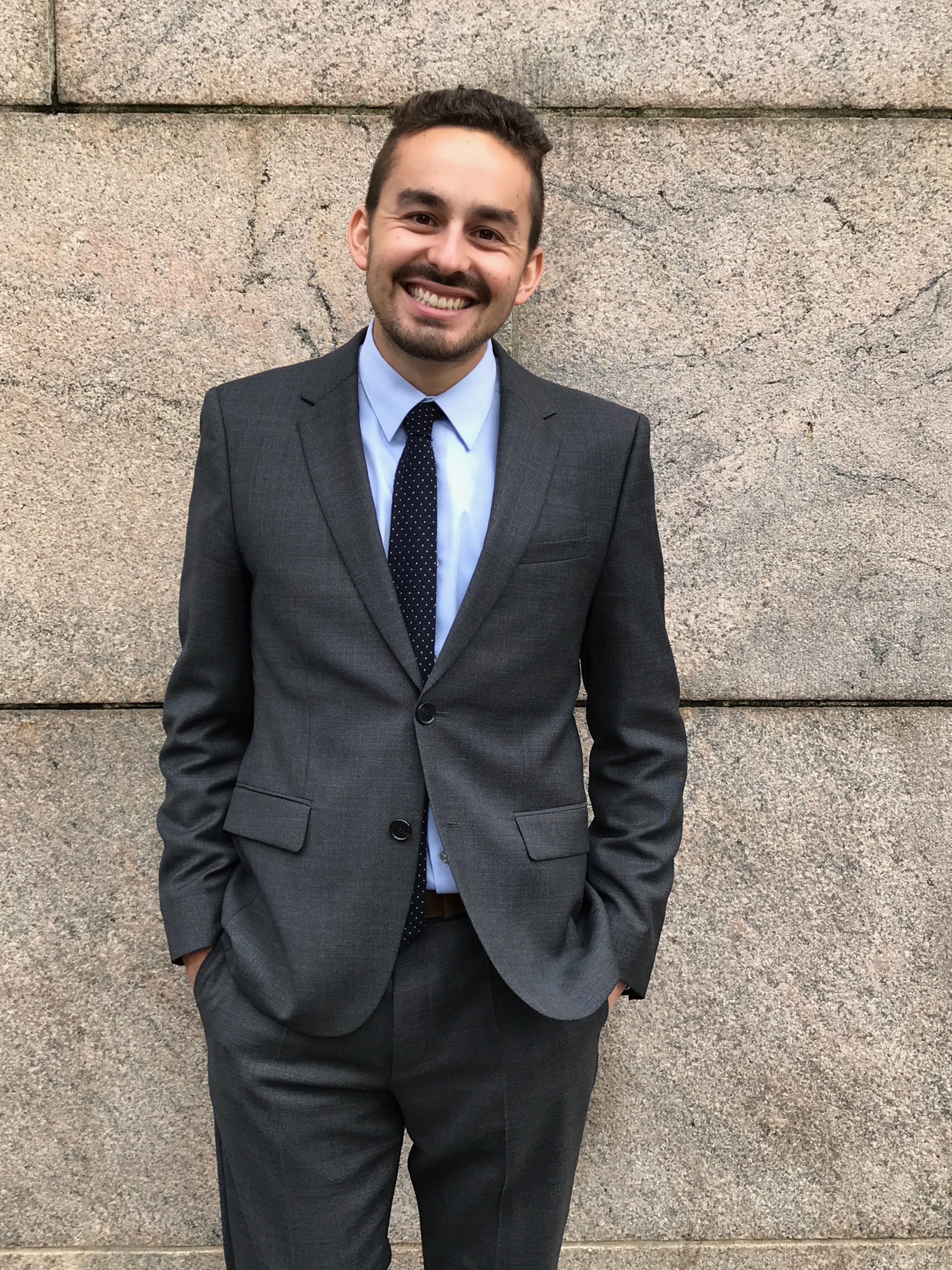 Ryan received his master's degree in economics from Columbia University; as an undergrad, he double-majored in mathematics and economics and minored in architectural studies. Through his prior teaching experience, Ryan has cultivated a unique approach to teaching students who struggle with traditional pedagogical methodologies. With over nine years of teaching experience, he specializes in mathematics; economics; and ACT, SAT, and GRE preparation. Ryan has also taught math in a rural village in Tanzania through the Peace Corps.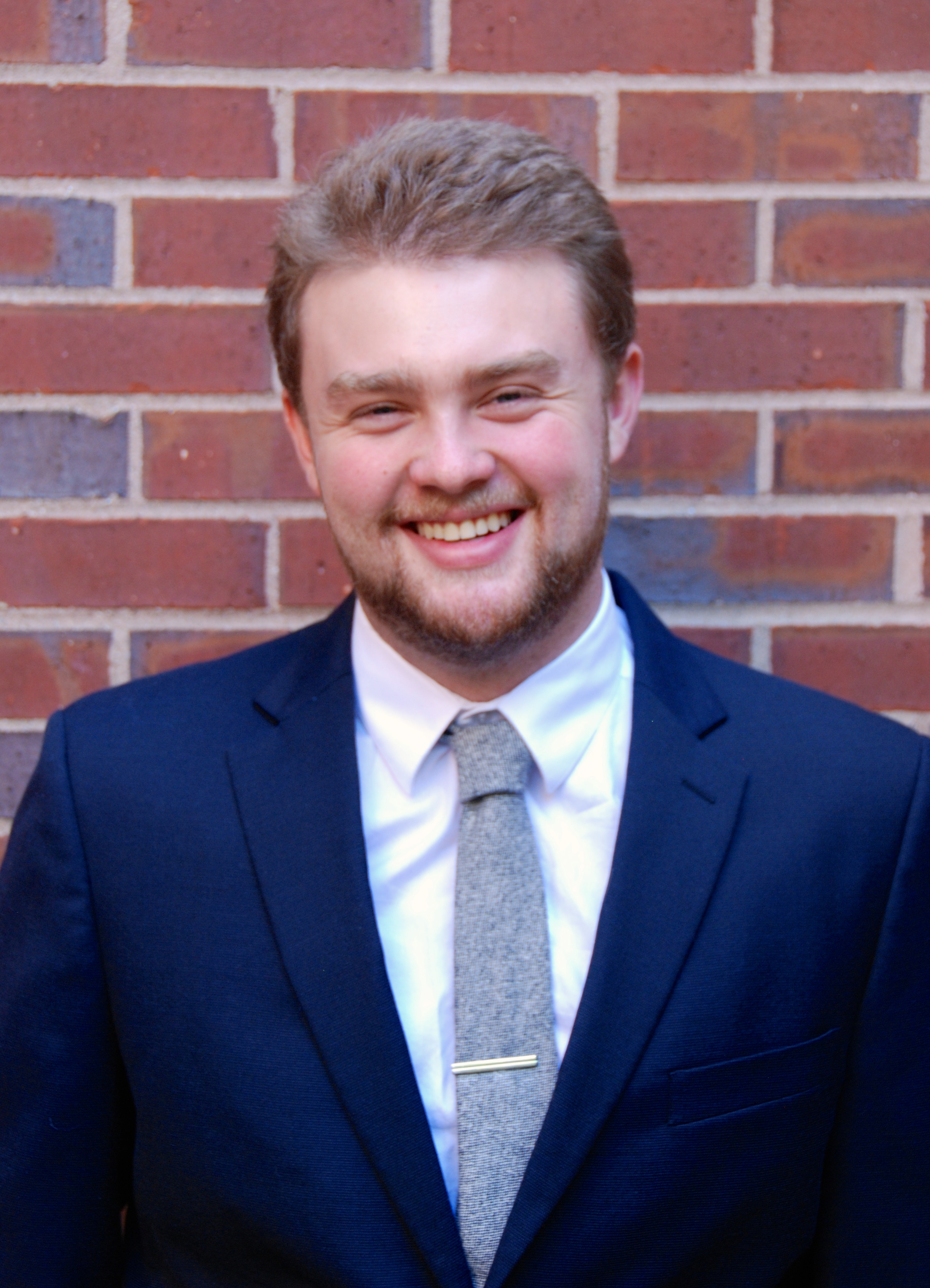 Will graduated from Yale University with a degree in Political Science with Distinction in the major and was awarded the Mellon Senior Research Grant for original research on Presidential Debates. While at Yale, he taught at the Wexler-Grant Elementary School, supporting classes of first- and fifth-graders. Following graduation, Will worked on political campaigns across the country, particularly focused on organizing and mentoring high school students, after which time he returned to education and has been tutoring high school and college students ever since. With extensive experience in a variety of curricula, he tutors Math, Science, English, and Economics. He specializes in building effective collaborative plans with students that have three primary components: transparency, accountability, and support. Will ensures that students know exactly what's expected of them based on the goals they have set, what the benefits and consequences of changing those expectations and goals can be, and how he can empower them to achieve their aims.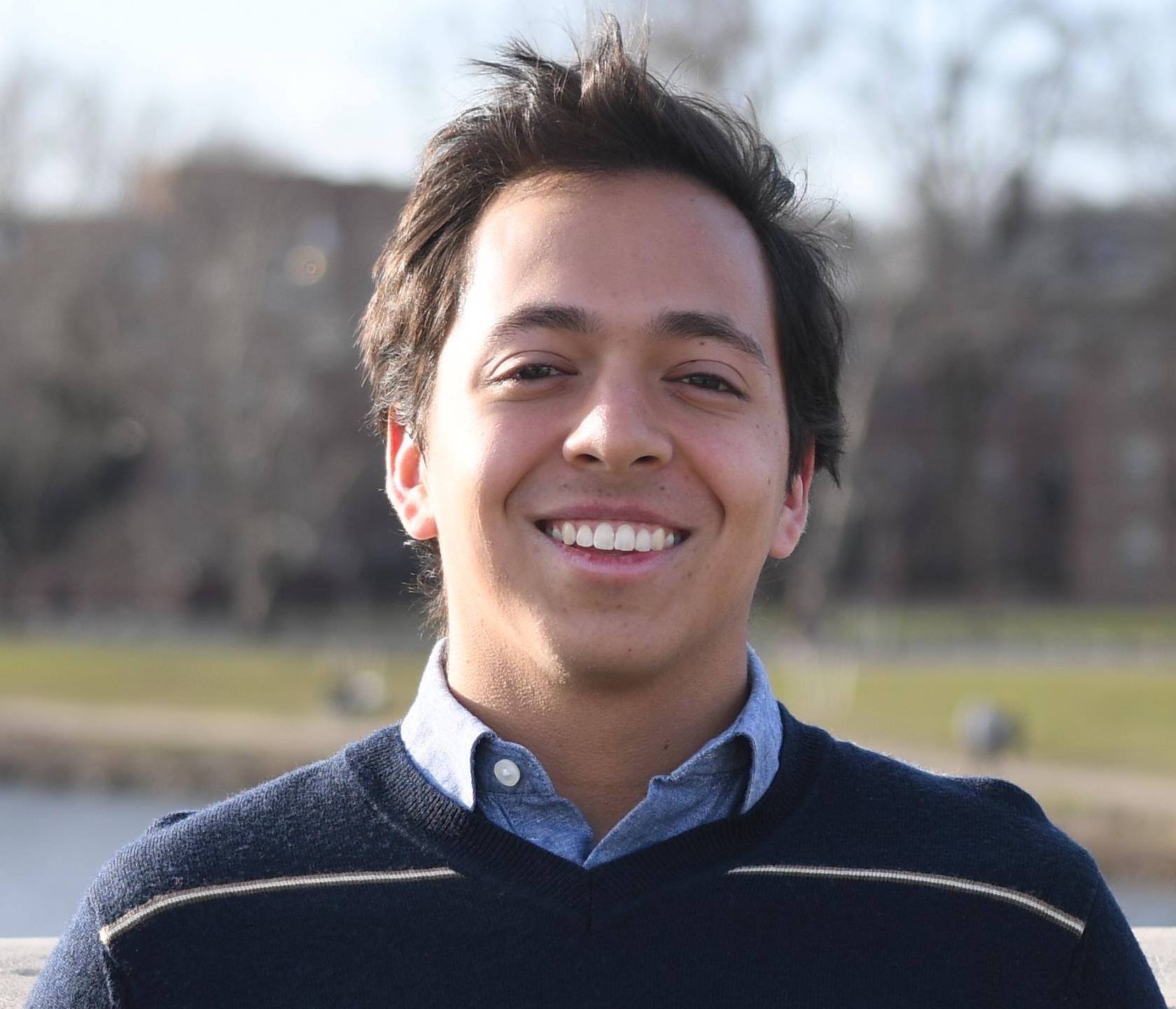 Jullian graduated from Harvard with a degree in Economics and is a 2020-2021 Schwarzman Scholar. He has over 7 years of experience tutoring a variety of subjects to a diverse array of students, including middle schoolers, high schoolers, undergraduates, working professionals, and even retirees. He started work as a math tutor in 2013 and taught algebra, geometry, calculus, and SAT math to hundreds of students. During and after college, he tutored economics to Harvard undergrads and taught English to Korean professionals. His approach is simple: make lessons practical, take a genuine interest in the student's thoughts and expectations, and create an easy-going classroom environment. His GRE, SAT, PSAT, AP, and SAT Subject Test scores are all perfect or near-perfect.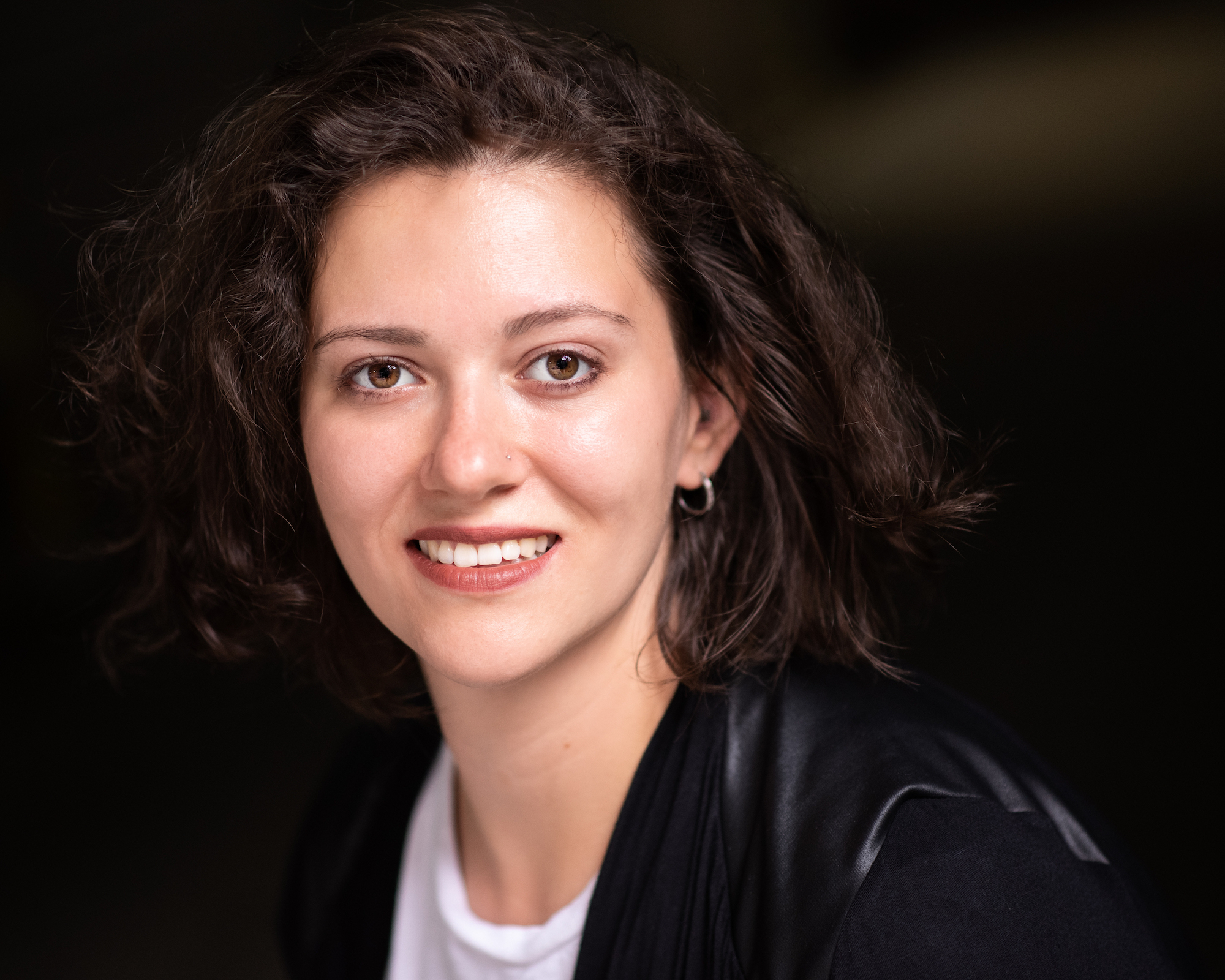 Anya majored in math and physics in her undergraduate studies, and went on to study particle physics in her graduate studies at Columbia. She has been tutoring the SATs, GREs, ACT, Regents, and high school and undergraduate math and physics for many years.  She also taught undergraduate General Physics I & II lectures and labs as a graduate student, where she was the recipient of the Arthur Quinton Teaching Award as well as the Best T.A. Award for Physics.
Anya customizes her teaching approach for every student and goes above and beyond to make sure her sessions connect well with the student's individual learning style. Her teaching approach emphasizes helping the student develop an intuitive understanding of mathematic and scientific concepts over rote memorization.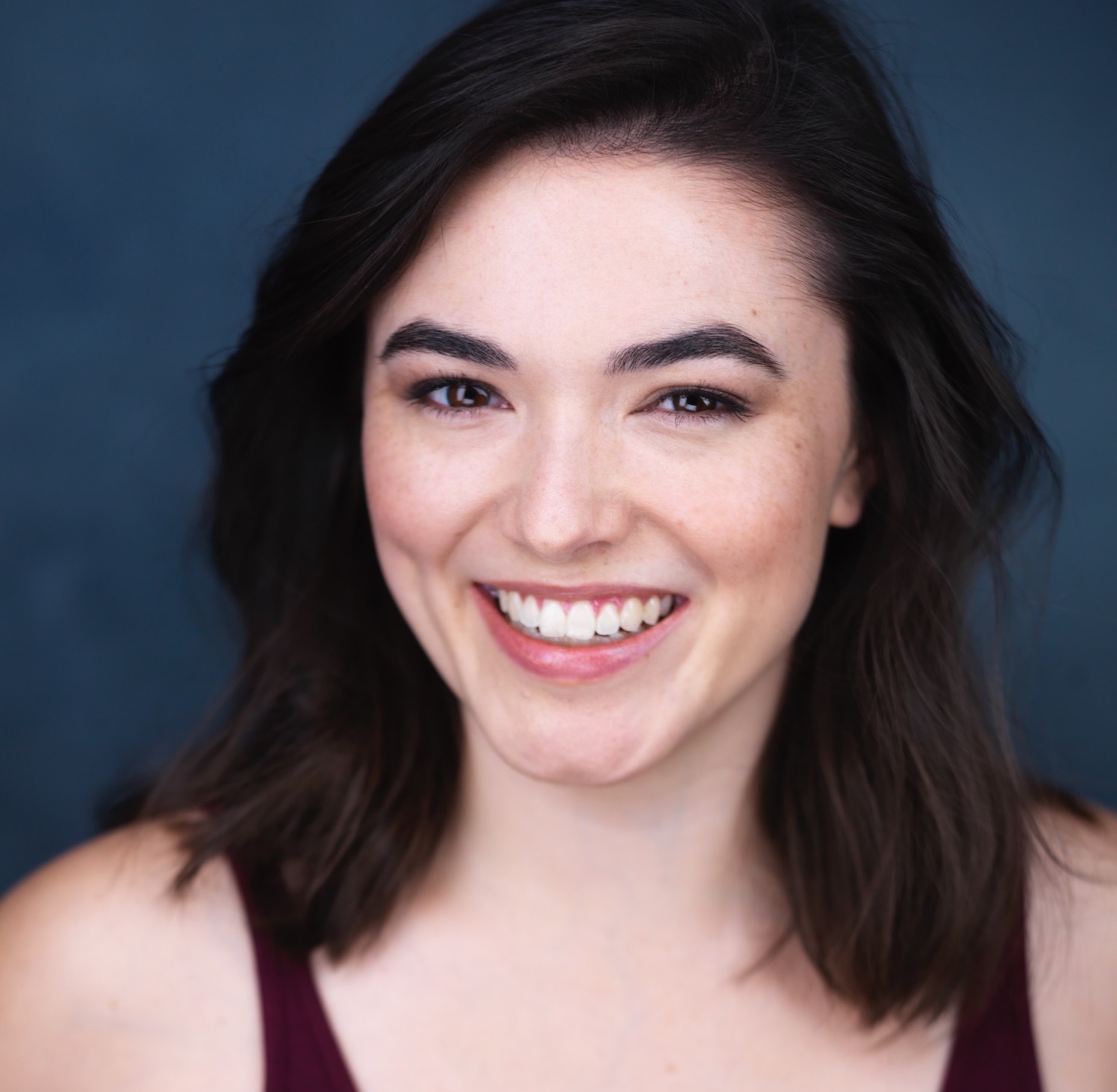 Olivia graduated cum laude from Harvard College with a BA in English and a minor in Theater Performance. She just completed her MFA in Acting at Brown University. She has an extensive background in tutoring with a particular focus in the humanities. In addition to the SAT and ACT, she teaches AP US History, AP World History, AP English Language and Composition, and the regular and honors level courses in English and History.
Olivia has also worked as a college application advisor, seeing students through every phase of this very exciting process (choosing schools, writing essays, and preparing for interviews). A true bookworm, Olivia most enjoys helping students discover a love of reading, storytelling, and personal expression through writing. When she isn't tutoring, Olivia works as an actor and playwright.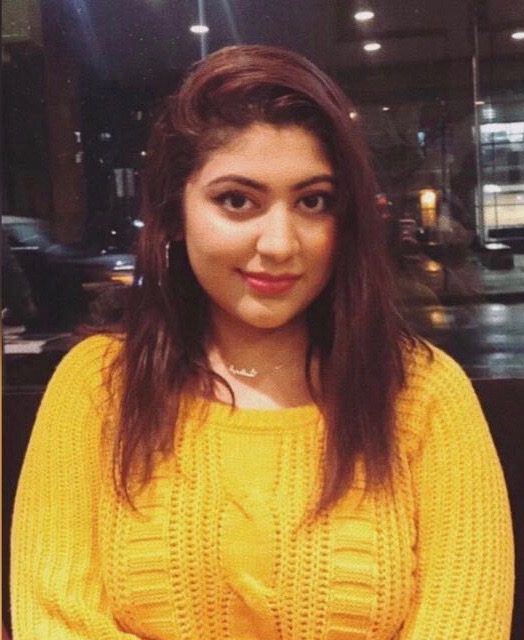 Ushbah is a graduate from Cornell University. After starting college at the age of only 15, Ushbah graduated with a Bachelor's degree in Health, Policy & Business. During her undergraduate years, she held multiple organizational leadership roles and earned multiple academic honors. She is also a signed artist with a record label, and loves to make her own music in her spare time!
Despite having taken the SAT around the age of 14, Ushbah scored a near perfect score of 2300+ on the SATs. Ushbah now holds over 4 years of tutoring and consulting experience, and has trained with instructors certified by The Princeton Review, leading fully immersive classrooms on her own. She has worked with multiple prestigious agencies across New York and specializes in SAT, ACT and college admissions consulting. She has made excellent connections with her students, and remains close with many of them.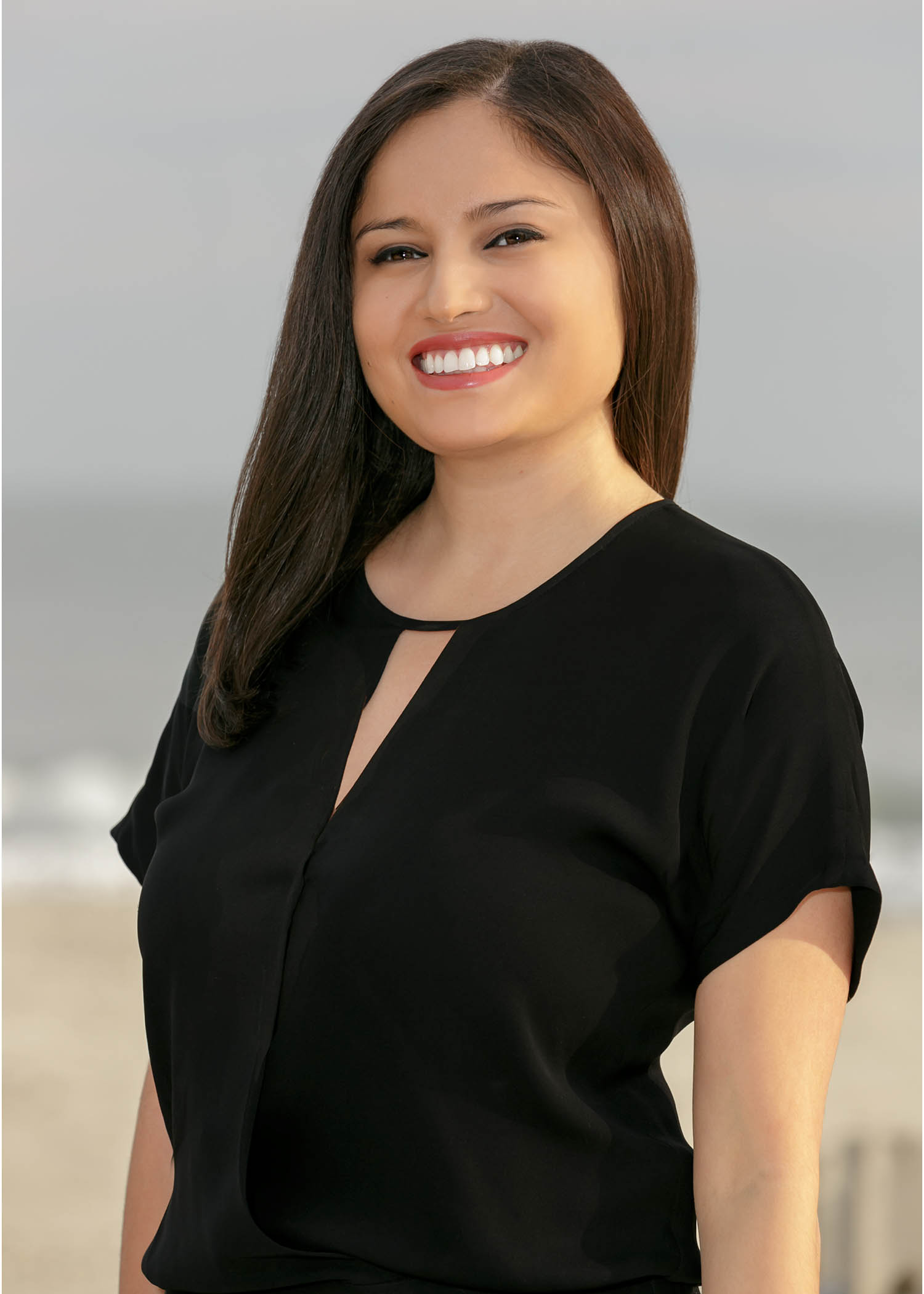 Cara earned a B.A. from Princeton University, where she studied Spanish and Portuguese with a concentration in Iberian, Latin American, and Luso-African literatures. As an undergraduate, she received multiple writing and academic excellence awards, including early election to Phi Beta Kappa. After graduating with a 3.95 GPA, she taught English on a Fulbright Scholarship at the National University of Colombia. She has since continued to pursue her passion for education by developing pedagogical guides for an international literary magazine and assisting with neuroscience studies on learning and memory in the Department of Psychology at NYU.
Cara received perfect scores on the reading section of the SAT, the SAT Subject Tests in Math Level II and U.S. History, and almost all her AP exams. As a tutor, she hopes to make preparing for standardized tests an engaging and memorable experience, as well as encourage students to be lifelong learners. Outside of academics, Cara is a two-time roller skating national champion and a former member of Team USA.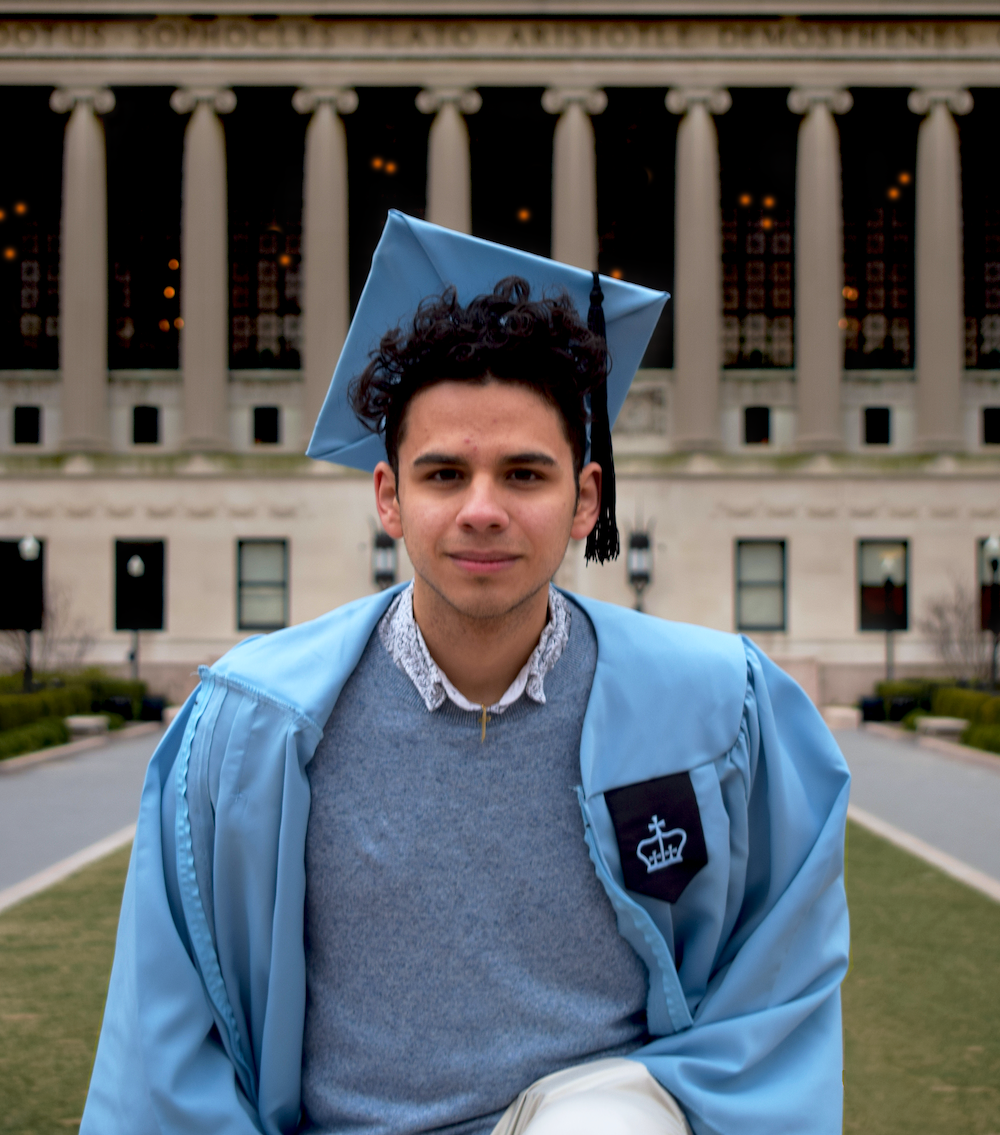 Esteban is a Columbia graduate with a BA in Applied Mathematics and History & Theory of Architecture. He has served as teaching assistant for accelerated multivariable calculus courses during three of his four years at Columbia, and has remained on the Dean's list every year. He has worked as a high-school tutor for STEM subjects and the SAT across multiple organizations in NYC. As a former employee of the Columbia Office of Admissions and a member of the Alumni Representative Committee, he has conducted interviews for dozens of prospective Columbia students.
It is Esteban's belief that all students who undertake a study of mathematics will inevitably struggle, but by working through such challenges with someone who has been stuck in the exact same place, anyone can come to know the beauty inherent to math. Esteban knows that the same may be said for much of the content evaluated by standardized tests, and scored a 33 on his ACT, a 163 and 168 on the verbal and quantitative reasoning portions of the GRE, and a 5 on numerous AP tests. He views each tutoring opportunity as a chance to personally connect with a student in order to achieve their very best by working together.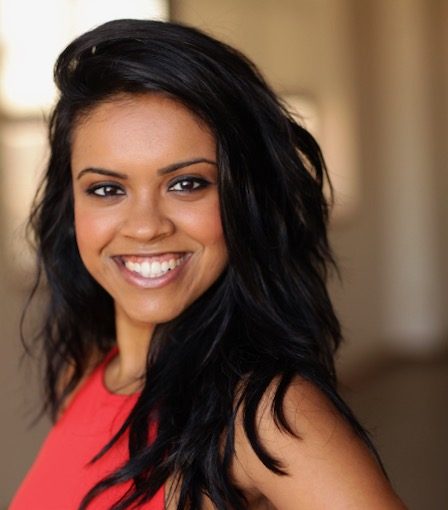 Avanthika graduated from Princeton with a BA in French and Theater and scored a perfect 5 in nearly all her AP exams. She also holds an MFA in acting from the American Conservatory Theater. Having spent 2 years as a chemistry major at Princeton, she also has experience in tutoring college students in General and Organic Chemistry. Currently, Avanthika is a professional actor and an executive coach in NYC, where she works with corporate officials and CEO's, helping them improve communication, public speaking skills, and content creation. Recent clients include Roche, Cisco, Salesforce, and the UN.
Avanthika has tutored students from middle school through high school, and particularly enjoys tutoring French, SAT and ACT prep, college application prep, and interview skills. In her free time, she loves to sing Indian Classical music and go scuba diving.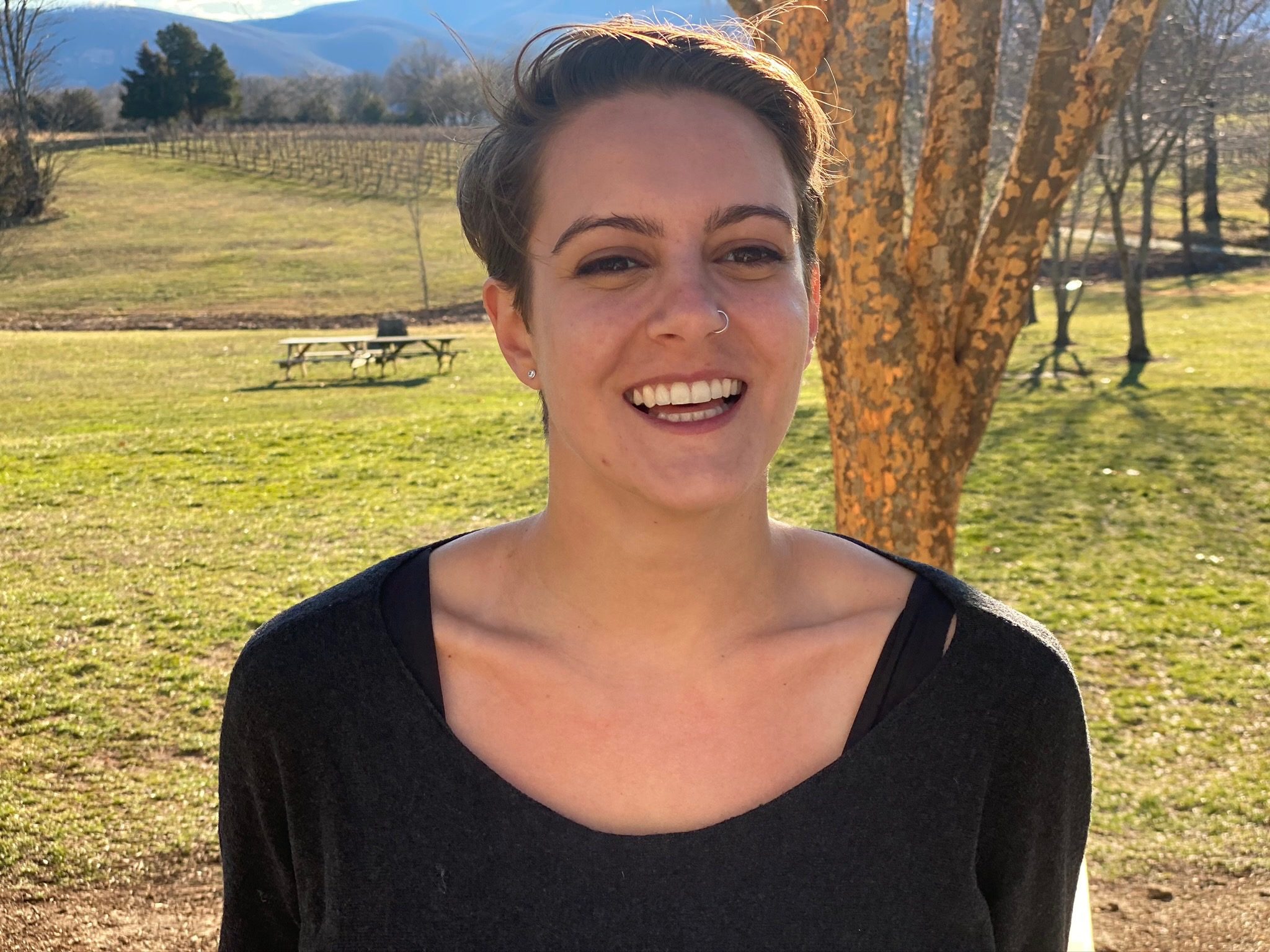 Grace received her Master's degree in English from Columbia University, and graduated with distinction from the University of Virginia with a double major in English and Women, Gender, and Sexuality. Grace's interest in tutoring and college admissions began as an undergraduate while leading a student-run organization providing mentoring and tutoring services to high school students. Before returning to school for their Master's, Grace worked on housing and homelessness issues in New York City by educating and organizing volunteers. Grace is an experienced SAT, ACT, and GRE tutor, and received a perfect score on the SAT Verbal, a 35 on the ACT, and a near-perfect GRE Verbal score. Grace's tutoring approach is focused on empowering students with all kinds of different interests and skill sets to succeed on standardized tests. She enjoys connecting with students and is excited to be a part of their admissions journey!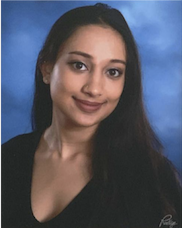 Nivi is a graduate of Brown University with a Bachelor of Science titled Philosophy and the Scientific Method that she designed herself. She also received Magna Cum Laude honors and was elected to Sigma Xi. During her time at Brown, she worked as a teaching assistant in the biology department, a research assistant in the cardio-thoracic surgery department and tutored college STEM students and high schoolers interested in college admissions. Nivi is passionate about tutoring because she is able to relate to the ups and downs of studying and she is committed to helping students boost their confidence, achieve their goals and enjoy learning even when it's difficult! She is currently growing her health technology startup and working as a medical assistant while applying to medical school. She grew up in both India and Texas and enjoys warm weather, practicing yoga, playing the harp and advocating for animals rights!
Nivi scored a 2300 on her SAT with a 1530 in Reading and Math. She also graduated with all A's in her Biology, Math and General Chemistry courses at Brown. She tutors biology and chemistry at the AP/IB, SAT and college level and is a college admissions advisor.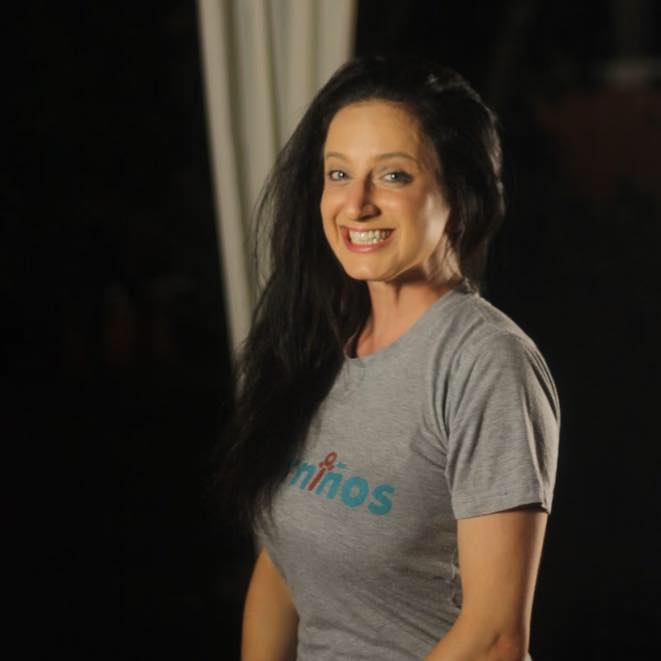 Estee Katcoff (UPenn) has tutored 200+ students in GMAT, GRE, and SAT over the past four years. With a 770 on the GMAT among her other impressive scores, Estee's non-traditional career path has led her from the Peace Corps to Amazon.com to founding her own children's NGO in Paraguay. In her teaching, she often uses a vetted curriculum as a teaching guide and assigns homework via the Official Guide and Magoosh, and she adapts to student preferences in order to design study strategies tailored to the needs of each individual student.